Milford Track Transport & Tour Package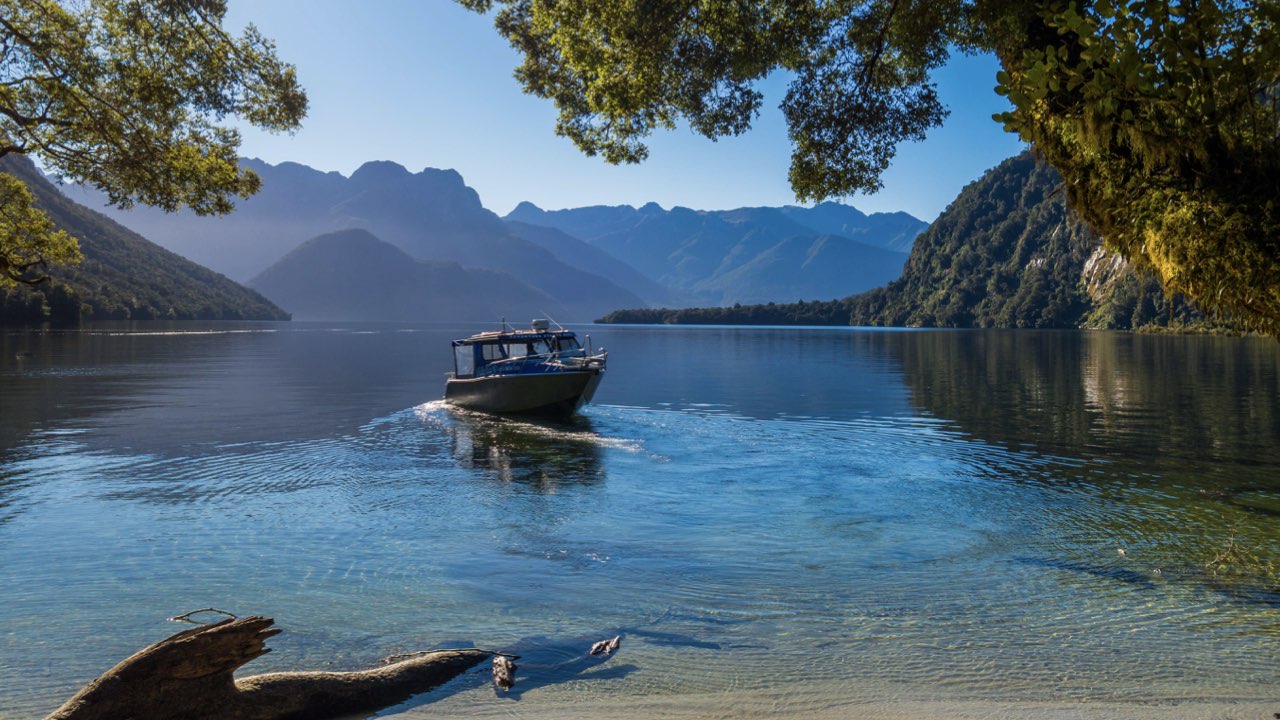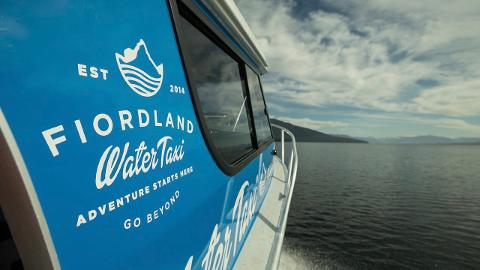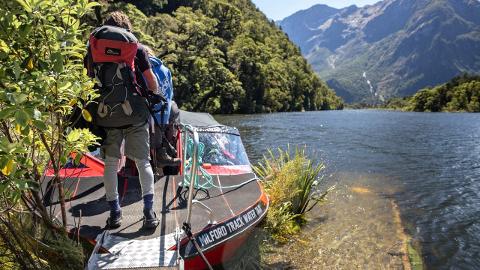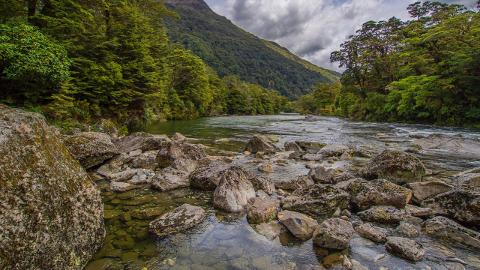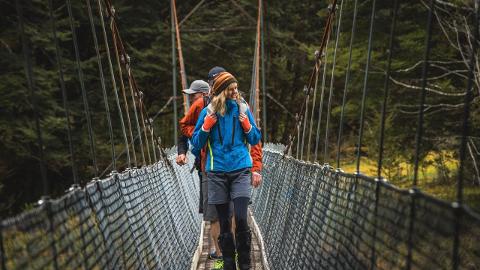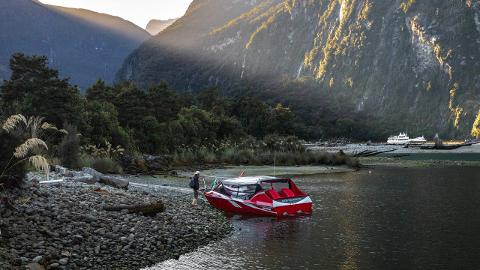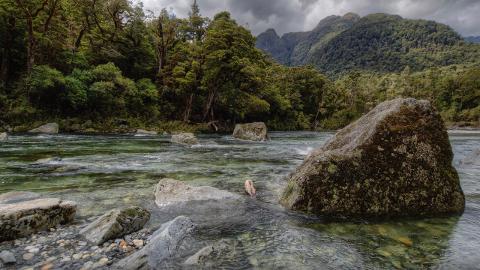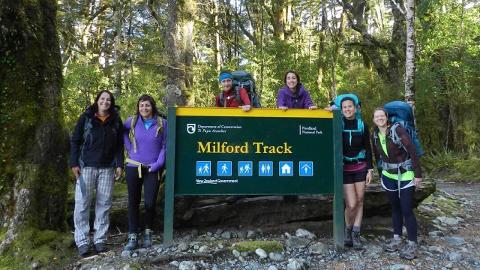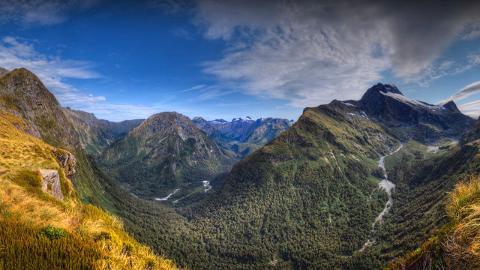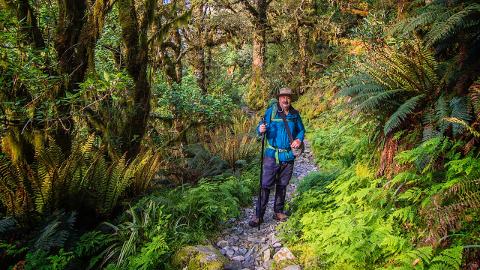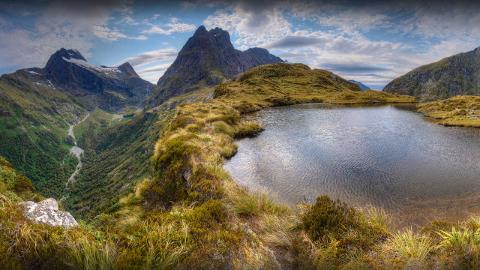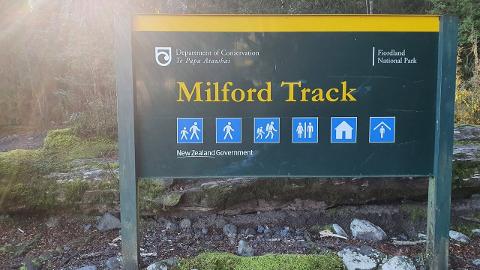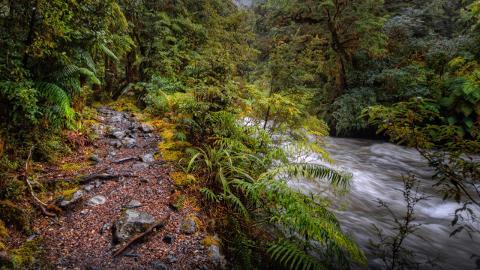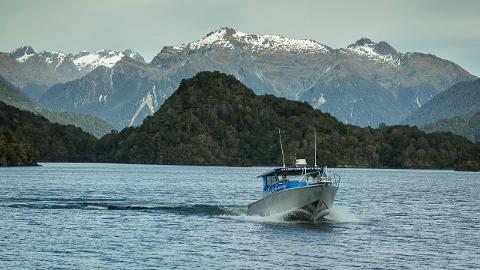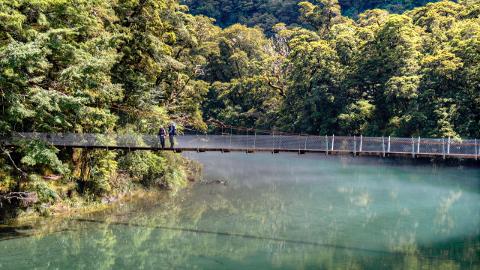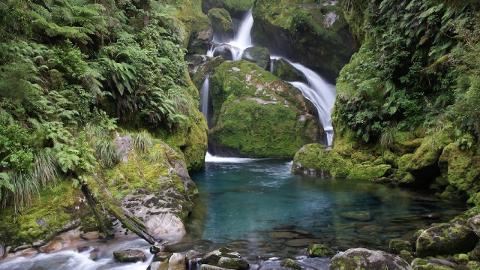 Duration: 1 Days (approx.)
Location: Queenstown, Otago
Product code: T021CK
Make the most of your Milford Track hike experience!
Our Milford Track transport service allows you to get the best out of your Milford Track hike by providing you with a fully guided small group experience to and from the track - we're so much more than your basic shuttle service! Our transport package includes a scenic boat transfer, along with a full-guided, small-group return coach tour from either Queenstown or Te Anau. We'll get you to and from the Milford Track, allowing you to relax and enjoy the world-class scenery surrounding you. If coming from Queenstown you'll also gain 4 hours of free time in Te Anau; we suggest using this opportunity to explore this charming town and perhaps partake in some of the amazing experiences on offer there.
Though many consider the Milford Track the highlight of this trip, there is so much more to see and learn in the region. Joining our fully-guided small-group tour, (rather than shuttle bus), is important - we don't want you to miss out on everything this amazing part of the world has to offer!
We know that comfort and service after a multi-day hike is priceless. Because of this, our tours are led by our famously passionate tour guides who are well-known for bringing your journey to life - they do this by sharing their stories and rich background knowledge. All of this happens inside our modern, comfortable and warm minibuses, packed with extras, ensuring your comfort and safety throughout.
Please note: We do not provide accommodation on the hike - this must be booked before you book your transport.
Highlights:
Fiordland National Park,

Lake Te Anau small-group boat transfer,

Milford Track hike,

Lake Te Anau, Eglinton Valley, Hollyford River, Homer Tunnel & Mitre Peak.
Itinerary:
Queenstown -

Your tour likely starts in the stunning city of Queenstown (known as the adventure capital of New Zealand). As we drive out of the city your guide will not only set the scene for your upcoming adventure but will also point out and guide you past some of the area's top highlights.

Lake Wakatipu –

Departing Queenstown we wind our way around Lake Wakatipu, with amazing views of 'The Remarkables' Mountain Range and the lake. topping for photos is a must.

Devils Staircase –

Continuing around the lake we will pass through Devil's Staircase. This elevated, windy part of the road is famous for dramatic photos. The stunning scenery here gives a hint at what is to come.

Lake Te Anau –

After being treated to amazing views of mountains, rivers and farmland, we arrive in Te Anau. This gorgeous town is home to Lake Te Anau - New Zealand's second-largest lake. While in this idyllic town we stop for a break, providing 4 hours of free time to explore and prepare for your amazing hike to begin. Perhaps try one of the many Te Anau activities, join a Cheeky Kiwi Te Anau Highlights Tour or just relax. If you need us to store your bags during this time we will gladly arrange this. If you are joining us in Te Anau, this will be your starting point with us.

Te Anau Downs -

Departing Te Anau and making our way along the lake we reach Te Anau Downs. Here you will meet your small-group boat transfer and cruise on Lake Te Anau to the start of the Milford Track.

Milford Track - Set off on your 4-day Milford Track hike. New Zealand has ten Great Walks, with Milford Track widely considered one of the most memorable and iconic. This really is an unforgettable experience! To complete the Milford Track tramp you must book your accommodation through DOC in advance - this will allow you to stay in the DOC huts overnight. These spaces sell out in a flash so don't delay and make sure your accommodation is booked before you book your transport.
Sandfly Point - After finishing your once-in-a-lifetime hike you will meet your small-group boat transport at Sandfly Point, ready to be transferred to the Milford Sound Terminal. Please ensure you are at Sandfly point no later than 1.30 pm so as not to risk missing your bus (that departs no later than 2.30 pm). If you are early we suggest warming up with a coffee and bite to eat at the Fiordland Lodge.
Milford Sound - At the Milford Sound Terminal you will meet your friendly Cheeky Kiwi guide once more, ready for your small-group coach tour to return to Queenstown. Your adventure isn't over yet though - you'll be treated to many more amazing sights on the way home.
Homer Tunnel – Heading away from Milford Sound, we'll enter the mind-blowing hand-built Homer Tunnel. As we pass through, enjoy hearing the incredible history and stories of this marvel of engineering. As you emerge from the tunnel, you'll see the Darran Mountains towering above you, and on a rainy day, hundreds of waterfalls cascading down the sides of the cliffs.

Hollyford River & Falls Creek – A short drive away we start passing the Hollyford River - this gorgeous and powerful river is full of large boulders and rapids and really is a sight to behold. We also stop to enjoy Falls Creek, where you will find an impressive waterfall that feeds into the Hollyford.
Lake Gunn – Continuing along the Milford Road we come across Lake Gunn. This beautiful lake was named after a famous explorer and is a popular spot for fishing. On a still day, this lake reflects back the surrounding scenery, resulting in the most stunning photos - have your camera at the ready!
Eglington Valley – Nearing the national park exit we pass through Eglinton Valley. With views worthy of Lord of the Rings, this valley follows the path of an ancient glacier through Fiordland. It is an impressive end to our drive through Fiordland National Park.
Queenstown – Sadly we must start to head back to Queenstown but your journey is far from over. Enjoy the company of your newfound friends with a number of stops on the way back to Queenstown (or be dropped off in Te Anau if you would prefer).
Inclusions:
Small-group, fully-guided return transport,
Small-group boat transfers at each end of the Milford Track,
Bottled water & snacks.

While the destinations you will be visiting are truly spectacular, we at Cheeky Kiwi Travel believe that the journey matters too. We take pride in running small groups, having friendly and knowledgeable guides and paying attention to the smallest of details. These features set out transport well apart. With secret stops, wildlife viewings, specially designed vehicles, complimentary refreshments and many other pleasant surprises, we ensure each of our tours are an experience to remember. Join us to experience the Cheeky Kiwi difference!